Vicky Gardner - Director & Principal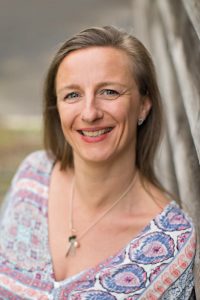 Licensed Real Estate Agent & Property Investor 
Vicky started off in the property industry in 2008, when she was invited to join custom builder, Ashford Homes. Vicky informed them she had no experience in property, and was told:
"We can teach you how to draw plans and custom designs with pen and paper, but we can't teach you personality or connection; you either have it or you don't..."
After more than 2 decades in hospitality management, Vicky knew exactly what they meant. Vicky prides herself, and any team she builds, on exceptional customer service after years of drilling in a tough and competitive industry.
Having moved to Australia 10 years previously, Vicky wasn't scared to step outside her comfort zone, so took a leap of faith, at a time when her life was going tough and she was down on her luck.
This paid off well...
Her transferrable skills and ability to connect with all walks of life, meant she approached 'sales' in a very different way to most, as for Vicky it wasn't necessarily about 'The Sale', it was more about helping others achieve their dreams.
She created colouring in sheets, so families that came through her display homes were entertained, giving mum and dad time to relax, take it all in, ask questions and concentrate. One mum even noted:
"Do you know you are the first consultant we have spoken to out of the dozens of homes we have been through, who has even acknowledged my existence?

They all just speak to my hubby like I don't even exist!"
Vicky was horrified...
Due to her exemplary service, Vicky went on to become, THE FIRST female in Victoria to ever achieve the Millionaire's Club for Ashford Homes, and the first person in TWO Years to win the award.
It wasn't because she gave people the hard sell, it was because she connected with people, went above and beyond, she over delivered and truly connected with her clients.
Vicky went on to do her Agents Rep Certificate here in Victoria and over the years has developed her skills further. Vicky believes strongly in both personal and professional development.
Other courses she has completed, include, but are not limited to:
Double Diploma in Leadership & Management
Certificate IV in Property Services (Real Estate)
Certificate IV in Training & Assessment
A Buyer Advocacy Course
An Air B'n'B Professional Management Course
Various Property Investor Seminars, Workshops & Courses
Buying a home in today's market can be challenging. Despite being a shifting market, hundreds of homes are bought and sold each month in your local and surrounding areas.
The difference between buying your home or failing to do so, is in the attention to detail.
Between Vicky's approach to all clients, effective marketing campaigns, and utilising her existing network, no detail is overlooked. With a proven track record and expert knowledge, Vicky has all the tools needed to buy your home.
If you're serious about buying your home, she is serious about getting the job done. Exceeding your expectations is what she does well! Click here to find out more...
However...
If you are an investor looking for your next development, or need a project management team, then she is here to help - this is her speciality!
Vicky has partnered with some of the best in business to offer you a One Stop Shop Project Management Service - click here to see what we can do...